2020 Filmmakers of the Month
We have collected the best 2020 Short Film Filmmakers list from our filmmaking passionate community
Submit your profile
Talents of the Month - August 2020
Charwak Madhuri
He is an indian Actor, anchor, writer, and podcaster. latest acting job includes Web series 'Courtyard 704' as Gautham (lead actor) streaming on Gemplex. Author and podcaster on Charwak.com here is the link - https://charwak.com/ First Marathi serial was Rang Maza vegla. (as Govind) First Hindi series was Adaalat. . Commercial Plays- English play- Played Tom in Tom, dick harry and me. Marathi play- Vande Mataram (played sukhdev) Ravnane keli gochi Latest song - Sajani. Short films- Reason... Mulaqaat Soch As a writer - Reason... Hosted multiple dance shows, beauty contests and festivals such as Matheran festival, style icon etc .Given voice over for Ads..
0 Short films | 0 Following | 0 Followers
Follow
Talents of the Month - July 2020
Sonamm Sharma
She is a versatile and multi-talented artist with years of experience in numerous creative fields, ranging from modeling to acting, from writing to music, from design to art. 
Sonam has worked with the likes of National Geographic, World Book of Beauties (Canada), Singapore Tourism (Sentosa), Brazilian Teenage Mag 'Bliss', Top shop, Debenhams, NDTV Prime, BSNL, Nissan Datsun, UNICEF, Canon India etc.. She has appeared in mags and prints internationally and was also voted as the 'Sexiest Woman of the Month' by an online Australian Magazine in the year 2013. Sonam is also a theatre artiste (English plays primarily) currently based in New Delhi, India. She has been working as an actor for stage and camera for over 7 years now. Apart from plays & shorts, she has appeared on a TV show, a super hit Indian web series, ads, viral web videos & music videos. She has also worked in two Nollywood films, a short for NYU Tisch School of Arts, an Indo-Russian short and many more interesting projects being showcased at prominent festivals around the world. Most recently, she can be seen on Excel Entertainments's web series 'Made in Heaven' (directed by Zoya Akhtar) on amazon prime. Sonam was also the recipient of the Asdan Youth Achievement Award (Gold) for her creative contribution with a Yorkshire based charity in 2008 in the UK, where she studied and worked for a major part of her post uni years. She is a certified learning facilitator for the differently-abled and was also one of the 20 women handpicked from India in 2017 to be acknowledged for her contribution toward women empowerment at the prestigious 'Women in the World' summit held in association with New York Times.
6 Short films | 0 Following | 0 Followers
Follow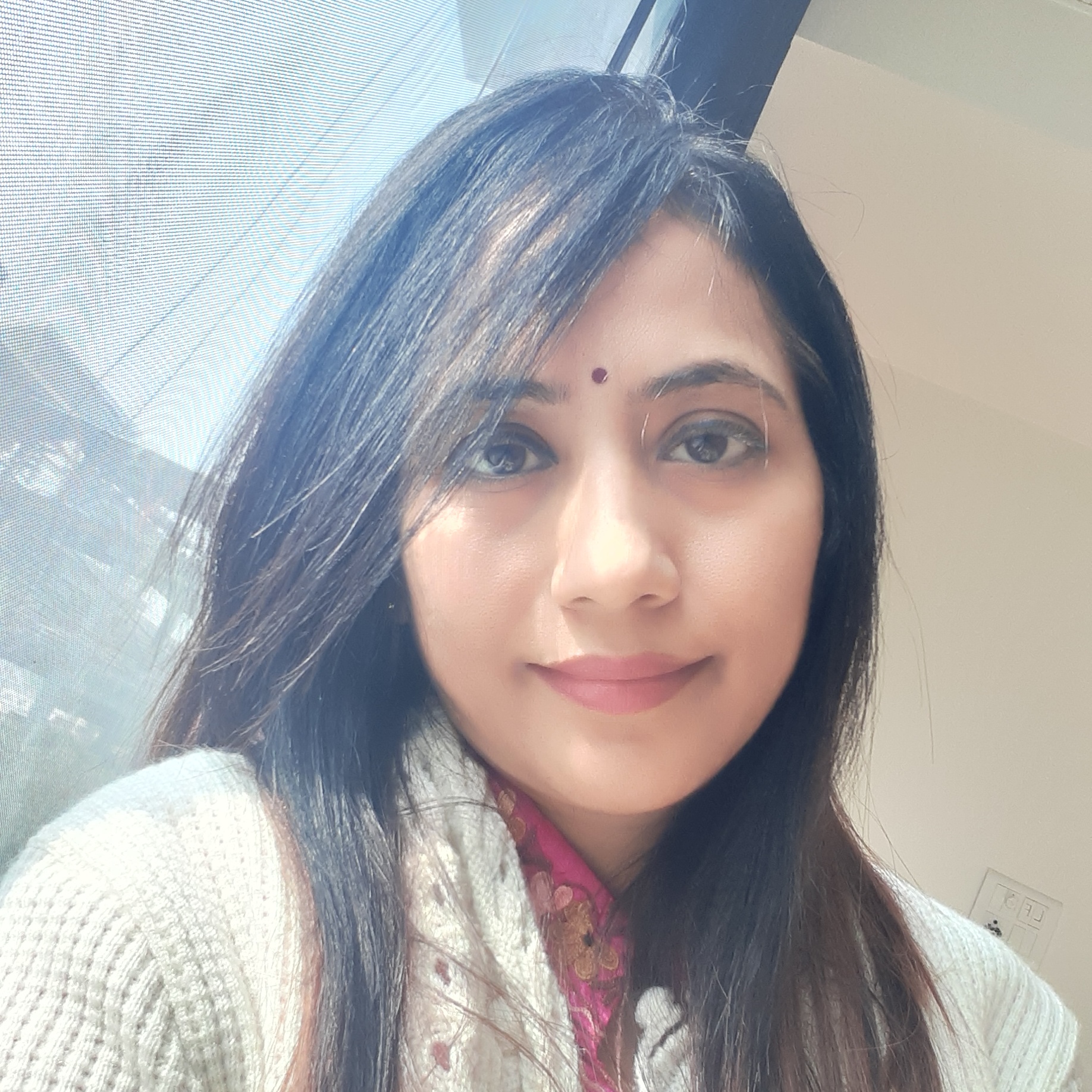 Anita Sharma
Anita Sharma is a renowned filmmaker who has directed more than 15 short films. All of her films have got the support and love from millions of viewers. Few of her films like Ilish and The Coat have got International recognition as well. 'Ilish' had been screened twice at Indo-German film week in Germany, in year 2017 & 2018 . 'Ilish' was the also the winner of the contest "Love ke side effects" organized by Pocket films in 2017.The Coat was among the top three short films from India, which were selected for screening in River to River film festival, Italy in 2017. This film will also be screened in PVR cinemas in all the four metro's on 27th and 28th Nov, 2019. Recently her short film "Freedom" - which is based on women empowerment won the Consumer film festival award organized by CFBP. Anita was writer, cinematographer and editor of this film. Award ceremony and special screening of the winning film was organized at Taj Lands End, Bandra, Mumbai by Bajaj Group. Her 4 films ( Geelo Registhan, The Coat, Ilish & She is missing) are running on Disney+ hotstar.
0 Short films | 0 Following | 0 Followers
Follow
Nishant Niket
He's a screenwriter and director for one year in Mumbai. He written and directed short films, short music videos, product Ads and have associated in a few short films.
1 Short films | 0 Following | 0 Followers
Follow
Jatin Ahuja
He is an actor, assistant director and an executive producer having been working from the past 3 years. Started his journey with theatre when he was 8 years old.
1 Short film | 0 Following | 0 Followers
Follow
Swayam Khanna
He is a filmmaker from New Delhi who has been fascinated by the visual medium from the very early & formative years of his childhood which led him to become a mass communication undergrad and a film school graduate from the Xaviers Institute, Mumbai. He has worked as an assistant post-producer/assistant director for various films & web series like MOM, Mirzapur S2, and Aarya to name a few. He consistently strives to make independent content in the quest to find his own voice.
0 Short films | 0 Following | 0 Followers
Follow
Aditya Chavan
He is a filmmaker from Pune, with more than 6 years of experience of making a variety of videos and films for a variety of content. Strong passion for creating independent films, but also have a knack for creating commercials, commercial productions and documentaries. He enjoys working with a variety of actors and crew members at many different experience levels. Also have a knack for bringing out the best in an actor, script, or production.
3 Short films | 0 Following | 0 Followers
Follow
Talents of the Month - June 2020
Harsh Gupta
He is a New Delhi & New York based actor currently studying at the Lee Strasberg theatre and film institute. Born and brought up in the cultural hub New Delhi, India, he has a degree in computer science engineering. He has been working on his craft over years of training in both theatre and films. He also write and directs his ideas shaped into films. He recently featured in the Off Broadway Musical 'Ramaavan (2019)', 'One (2019)', 'Bhaarat (2018)', 'Venganza (2020)', 'Shruti (2020)'. When he isn't acting, he likes to study wildlife biology and practice physical activities.
5 Short films | 0 Following | 0 Followers
Follow
Kalpesh Mistry
He is a filmmaker from Mumbai. He is known for directing shorts such as "Wake Up (2017)" and "A Simple Plan (2020)". Kalpesh is professionally a film director, writer and editor. He is co-founder of Lights & Action Films. He has co-produced films such as "Imli Ki Burni", "Hearts on Fire", "Baba", "A Simple Plan".
4 Short films | 0 Following | 0 Followers
Follow
Talents of the Month - May 2020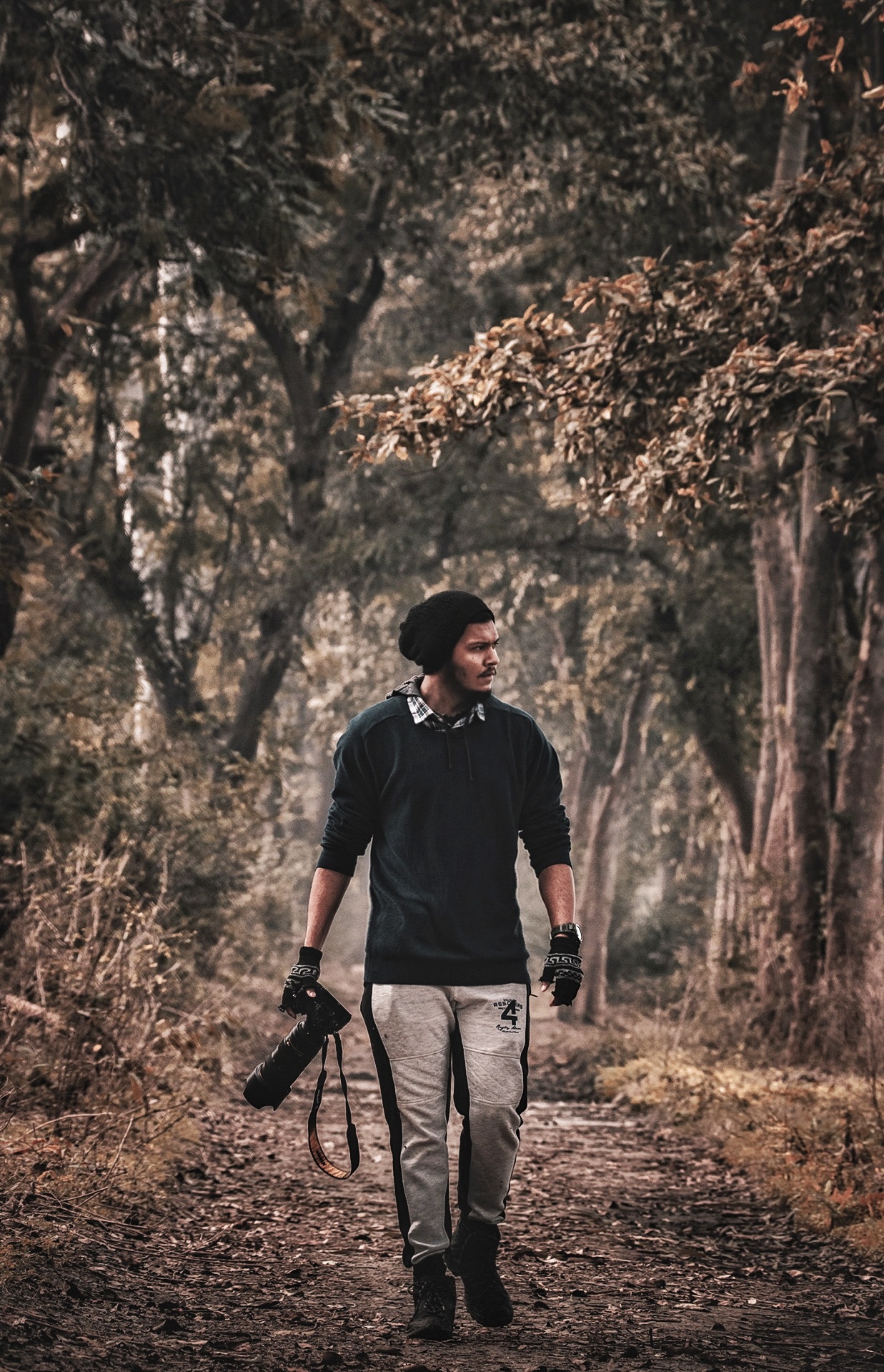 Rahul Dey
He is a Filmmaker(DOP) and a Travel Photographer. Worked on various films, short films, web series, documentaries and corporate work.
0 Short films | 0 Following | 0 Followers
Follow
Aquif Zia
He's a professional actor in hindi film inustry. He done theatre and short films , and worked with many bollywood directors as an AD and trained from Anupam kher's actor.
4 Short films | 0 Following | 0 Followers
Follow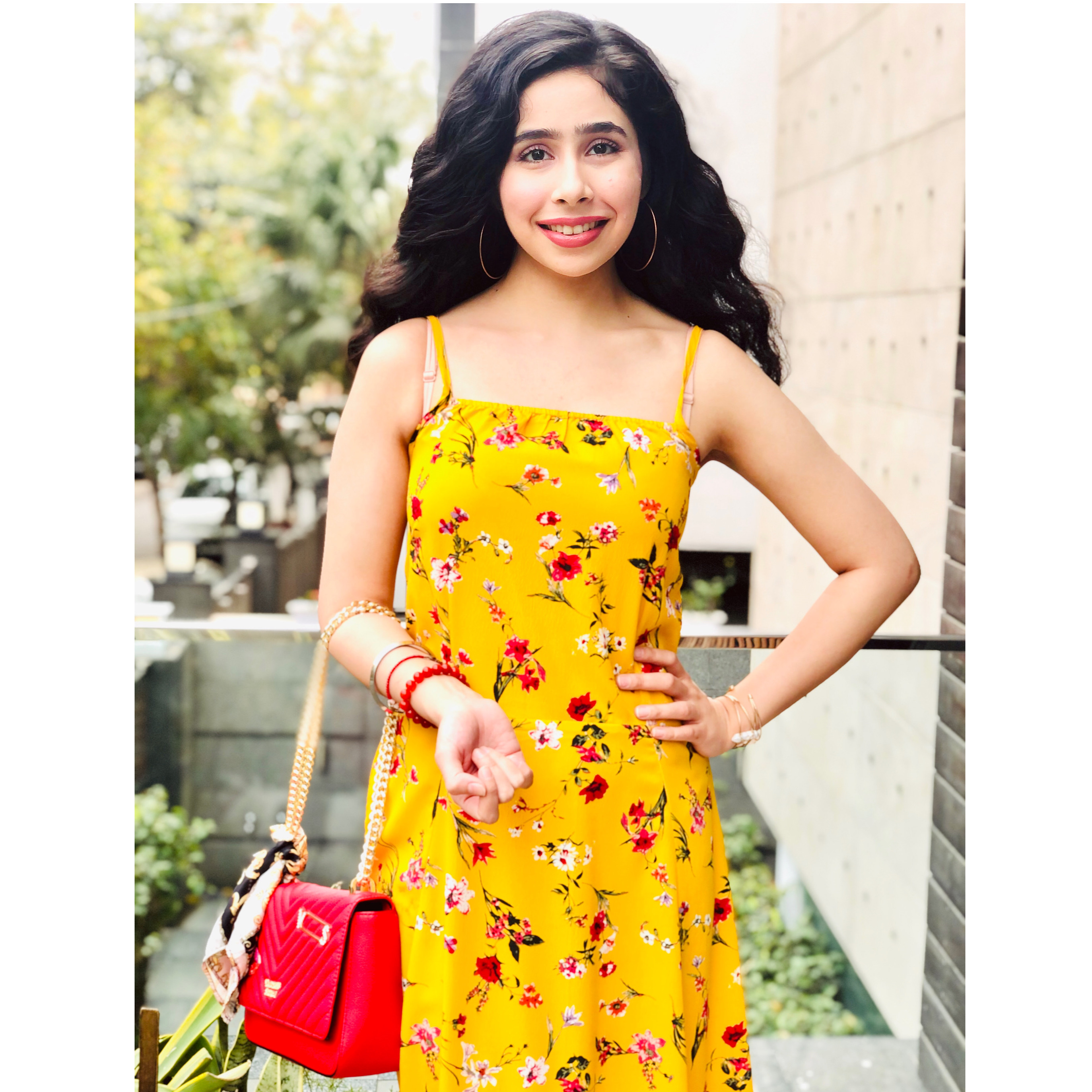 Himanee Bhatia
She acted in some webseries, advertisements, theatre, short films and professional dancer.
0 Short films | 0 Following | 0 Followers
Follow

Pramod Desaneni
He's running PD film Productions and producing varied range of films which include animation, live action films and documentaries.
16 Short films | 0 Following | 2 Followers
Follow
Talents of the Month - April 2020
Shrija Saha
She is a actress, performer for short film & web-series. She's available & preferable to film shoot in and around bangalore & kolkata. She was born and brought up in Kolkata. She can speak in bengali, hindi & english.
0 Short film | 0 Following | 1 Follower
Follow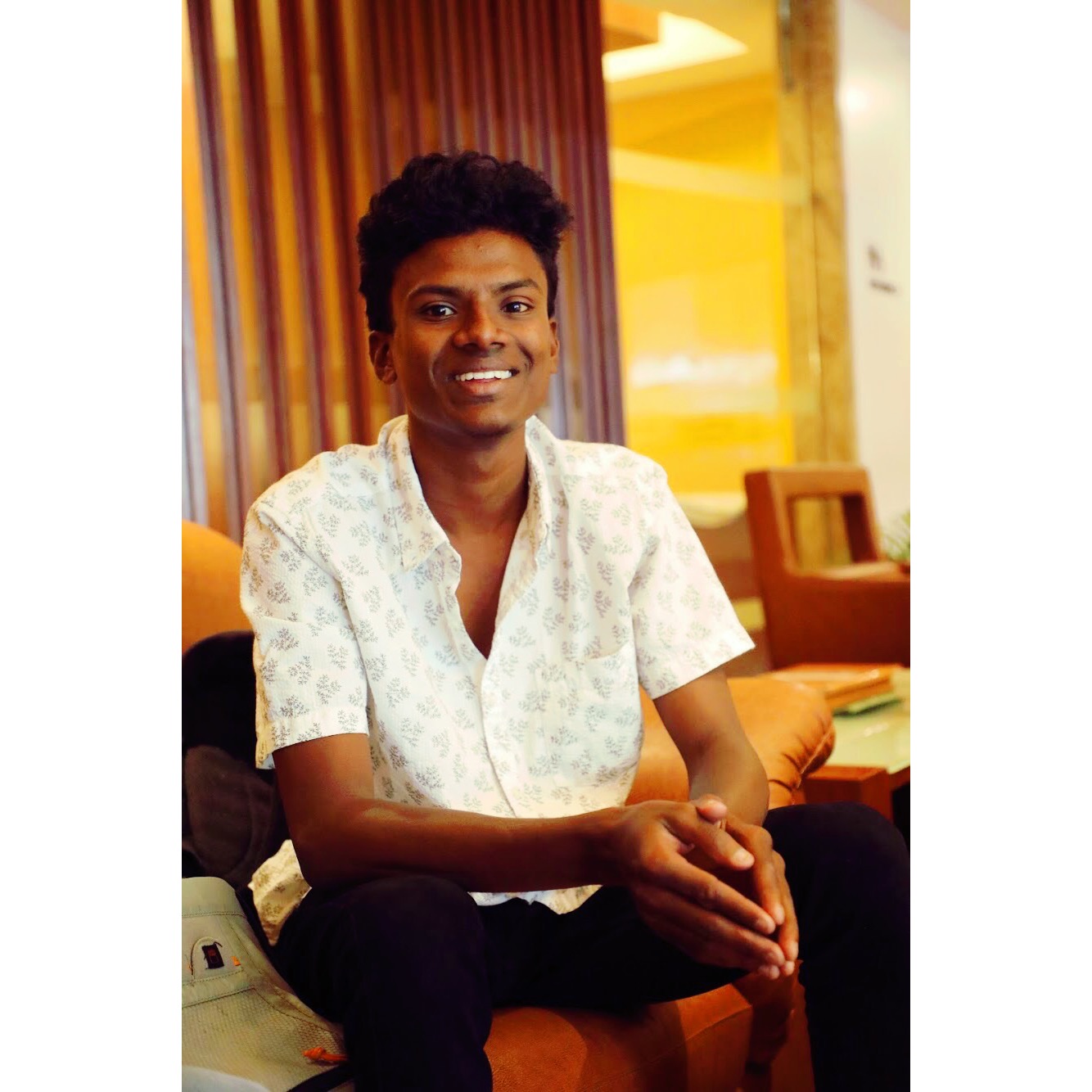 Naveen Stone
He's working as an assistant director directed four shortfilms and one album song yet to release 2 shortfilms (act497) shortfilm got 6 awards.
1 Short film | 0 Following | 0 Followers
Follow
Gopinath Mohanrao
He's working as a director and released 3 shortfilms - Varungaalam, duplex and Mazhalai Inidhu.
2 Short film | 0 Following | 0 Follower
Follow
Venkat Lakshmanan
Founder, Writer, Director & Editor of 6g studios. He got four awards for "noe" shortfilm and also worked in a feature film "zhagaram" as editor.
1 Short film | 1 Following | 4 Followers
Follow
Talents of the Month - March 2020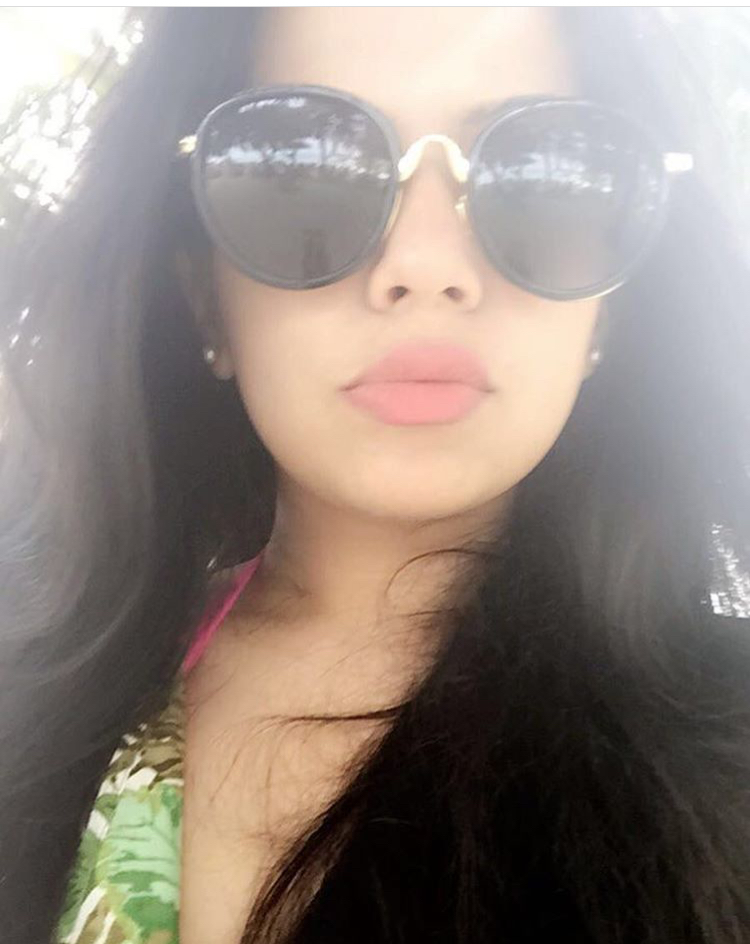 Kiran Nagdev
With over 9 years of experience in the media and entertainment industry. I've been a writer, director, producer at various networks such as Times Group, Network 18, Sony Pictures, ALTBalaji. Throughout these years I have launched and worked on several campaigns, multiple branded commercials and worked on a Hindi feature film, Digital commercials. Have Written and Directed 2 Short Films.
2 Short films | 0 Following | 1 Follower
Follow
Simmer Bhatia
She is a writer and assistant director, known for The Conversations: A Journey to Path to Origin (2016) and Night Encounters. Author/Script writer/Mentor/Life coach - Healer/Angel Card reader/Director /Producer.
1 Short film | 0 Following | 0 Followers
Follow
News
Get latest short film industry news at shortfundly.
We are now on mobile!
Discover the best in comedy, horror, love & relationship short films in different categories or find the creative film making talent, screening, film festivals event updates at your home. Now even faster with our new mobile apps.
Get it on Google Play
Filmmaking Quote
The thing that I'm just scared to death of is that someday I'm going to wake up and bore somebody with a film.
Sign up. Get connected with best short films filmmakers.
Shortfundly act as online platform for creative filmmakers and movie buff community. It's an online technology and design-focused, data-driven platform company that curates and shares the best short films and stories through our global multi-platform network. Our video and editorial platform enables a global audience to easily discover, watch and share unique stories anywhere on their desktop and mobile devices.
Sign up