2020 International Filmmakers of the Month
We have collected the best creative talents list from our filmmaking passionate community
Submit your profile
Talents of the Month - August 2020
Joaquim Gonsalves
He is an Actor, Cinematographer, Photographer & Screenwriter based in Dubai, UAE, since late 2014. A graduate in Hotel Management, he quickly realized that a regular job was just not going to satisfy his appetite. His love for 'creation' saw the light of day when he turned 24 and he's never stopped since. He started out by playing an active role in a few short films in India for ZylinderMeisters (created by him and his best buddies.) Acting: Trained for acting on film, Joaquim Gonsalves has successfully performed in 17 short films since 2012 and one French feature film, "Dune Dreams" (2020) alongside veteran actor Benoit Magimel. His roles have ranged from a commercial Safety Awareness video for DNATA/Emirates, a total of three, 48 Hour Film Projects between Mumbai and Dubai to 2 character-driven short films with riveting performances in the multi-nominated "Screen 13" (2016) and the award-winning "Amber" (2020) He also successfully recreated a scene from the acclaimed Christian Bale film American Psycho for a YouTube challenge organized by the Film Riot channel. (Linked here in IMDb) Additionally, Joaquim has acted and played an active production role in the recreation of an Anurag Kashyap film "Shaitan, in One Take-One Minute" for the said Director's Short Film Contest. He played the Actor Shiv Panditt's character named Dash / Dushyant Sahu. Joaquim also played a Supporting Role in the Horror Short Film, "Amunet" (2019) Directed by Vijendra Bhambhani, which proved to be an Award-Winning film across film festivals globally. Theatre: He has also acted in 2 theatre plays in Dubai, "The Michelle" (Short & Sweet Theatre Festival 2016) & "Bas Ek Pal" (Alex Broun Play Festival 2016). The second one got him his first-ever Nomination. Best Supporting Actor for his role as a 6-year-old with ALD(Adrenoleukodystrophy) Cinematography: Joaquim regularly works with Dubai based Award-Winning Film-maker Faisal Hashmi of Hashmic House Films and has done 3 films with him with two as a Behind The Scenes Shooter for two award-winning films, "Skipped" (2017) & "Wicken" (2018). "Behind The Sneeze - Skipped" won him the Best BTS Film at Emirates Short Film Festival 2018. Shot by Joaquim and Edited by Faisal Hashmi. The 3rd project had him fulfilling Lead Actor duties in "Amber" (2020) which won the Best Film Award at Al Ain Film Festival 2020. Additionally, he has successfully finished a Documentary "The 'Other' Iftar" (2019) alongside thespian & Award-Winning Documentary Film-Maker, Mir Imran Hussain. This project had Joaquim fulfilling duties of Cinematographer/Screenplay/Sound & Editor profiles. Lastly, Joaquim also has another short-film under Post Production titled, "Back on Track" (2020) Created alongside Mir Imran Hussain, both these projects were made under their joint banner - Mushroom Media Production Studio. Mentors: Joaquim has been privileged to study the nuances of acting under Bollywood Veteran, Ashok Purang, Hollywood's Anthony Montes, and Australian Playwright, Alex Broun. He also considers Sir Michael Caine's teachings as pivotal in his Acting Career through his Best Selling Book - Acting in Film. Entrepreneurially inclined, he regularly invests in upcoming products and technologies. Additionally, he has helped crowd-fund a Hollywood Indie feature film, 'Gehenna - Where Death Lives,' by accomplished Director / Creature Artist Hiroshi Katagiri.
2 Short films | 0 Following | 0 Followers
Follow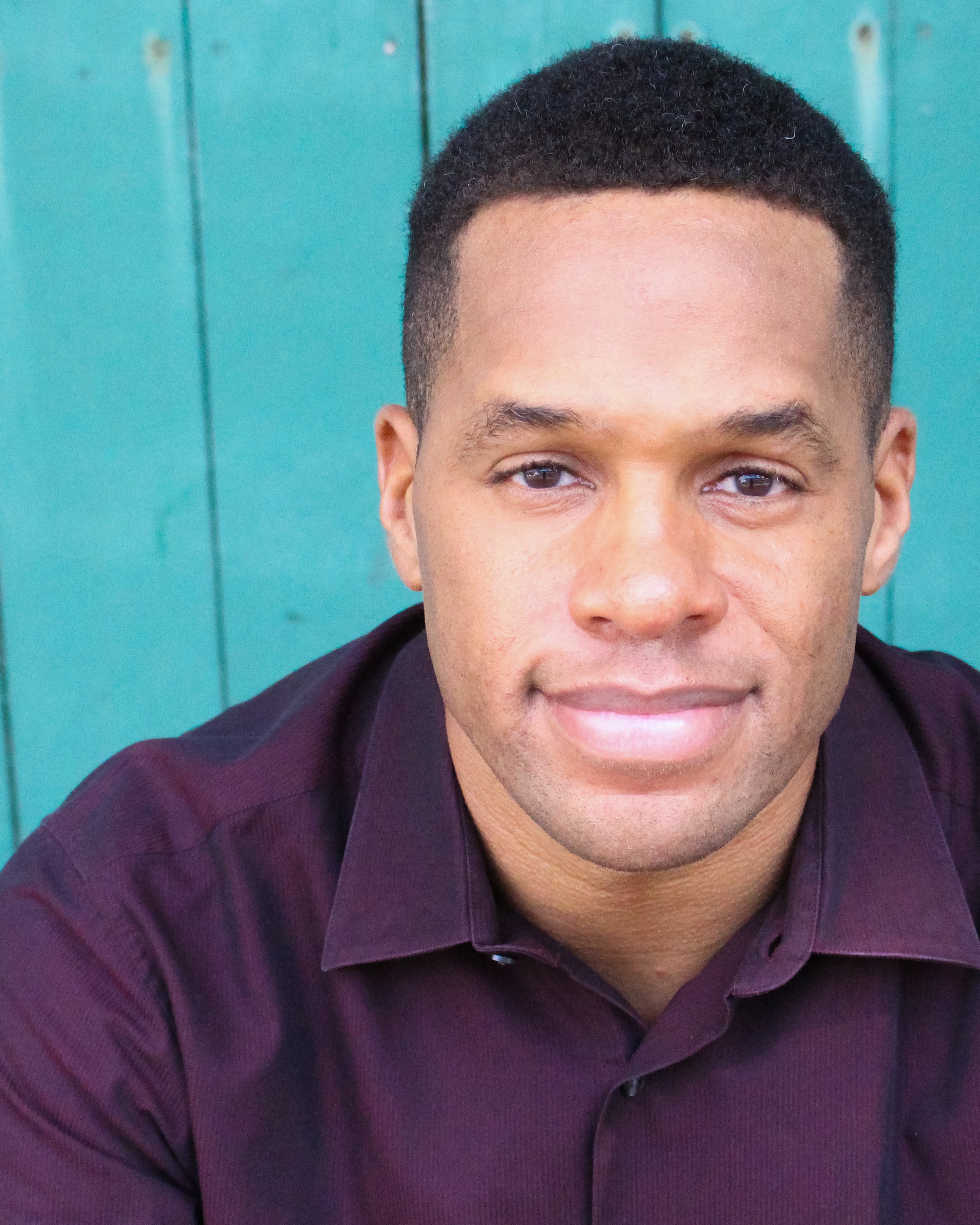 Kevin Williams
I am an Actor/Writer/Director/Producer/Comedian. Born in Jamaica and raised in USA most of my life. Grew up in NYC now reside in Los Angeles, CA. Created my 1st two true story short films "Beautifully. Love. Dark." & "Last Tonight" based on pivotal moments of my life. Both have received awards and screening recognitions in first time festivals last couple years. Currently creating teasers for my 1st pilot "Hey, I'm The Doorguy!" A Relatable Dramedy! Shooting late August/September 2020. I'll be acting in it as well as writer director and producer. I am what I'm going after! Finding & working with talented misfits behind and in front of the camera to tell profound heartfelt storylines. Looking forward on what's to come.
0 Short films | 0 Following | 0 Followers
Follow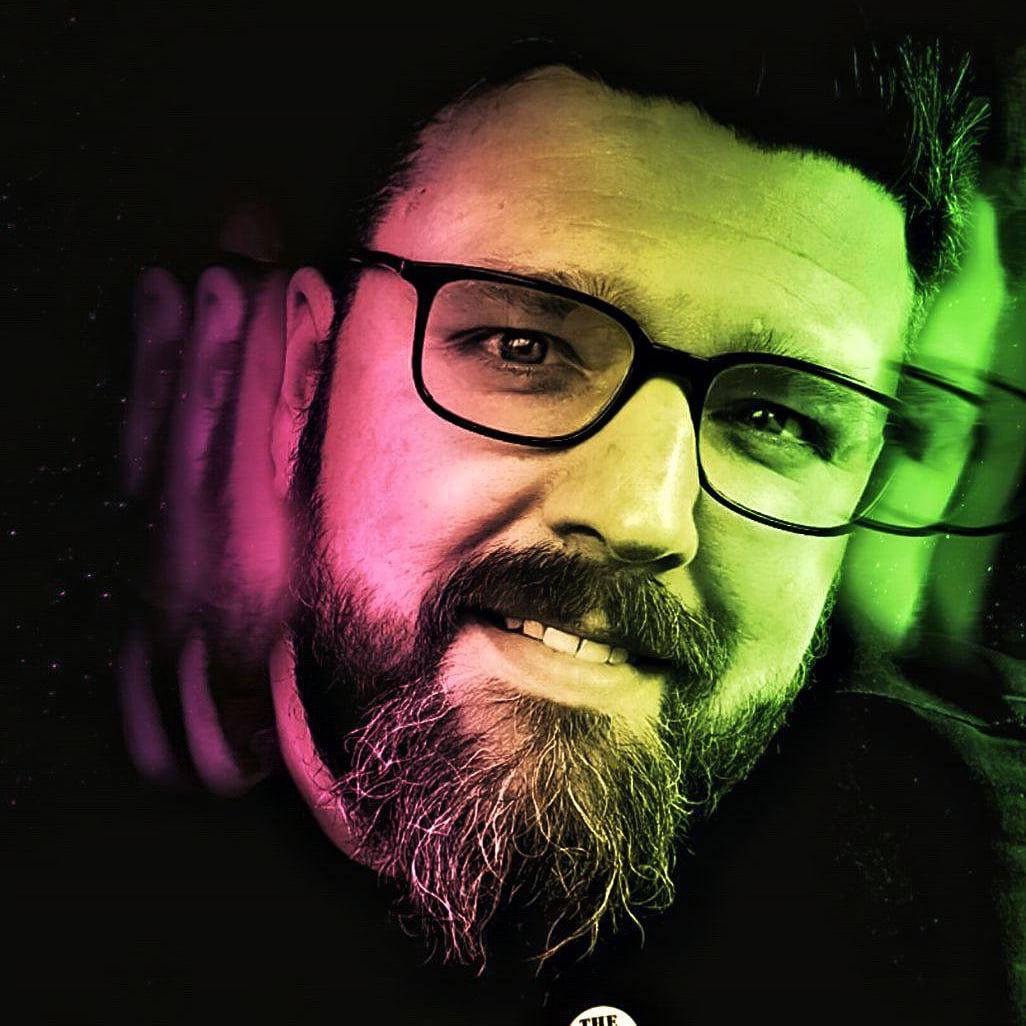 Nomar Slevik
He is an independent creator, researcher and investigator in numerous aspects of the paranormal. He delights in sharing stories through different mediums such as books, documentaries and podcasts. He has shared his works with hundreds of thousands of enthusiasts and has maintained a steady output of material for over twenty years. Slevik has been fascinated by all things paranormal since childhood, beginning with a UFO encounter at 4 years old. Now 42, his life's passion has been to research, investigate, write, and share UFO and extraterrestrial encounters from everyday people in a way that conveys the human element of profoundly strange encounters.
1 Short film | 0 Following | 0 Followers
Follow
Nathan Osborne
He is a screen writer, Director and Filmmaker based in Melbourne, Australia. His film We Only Know Violence, a sci-fi drama, explores the cyclical nature of human conflict and the sense of hopelessness it brings. The film was inspired by a series of recent events that have heightened political tensions, and a growing concern of where our society is heading. The film was produced by Nathan and actor/director Terry Yeboah, and features several of Melbourne's most talented actors, including Joanne Nguyen and Ross Larkin. Cinematography was done by the accomplished Philip Asaad, and composed by Steve Carnel. Currently, Nathan continues to write future screenplays that will further explore stories that combine internal personal struggles, and combining them with overwhelming external pressures.
0 Short films | 0 Following | 0 Followers
Follow
Talents of the Month - July 2020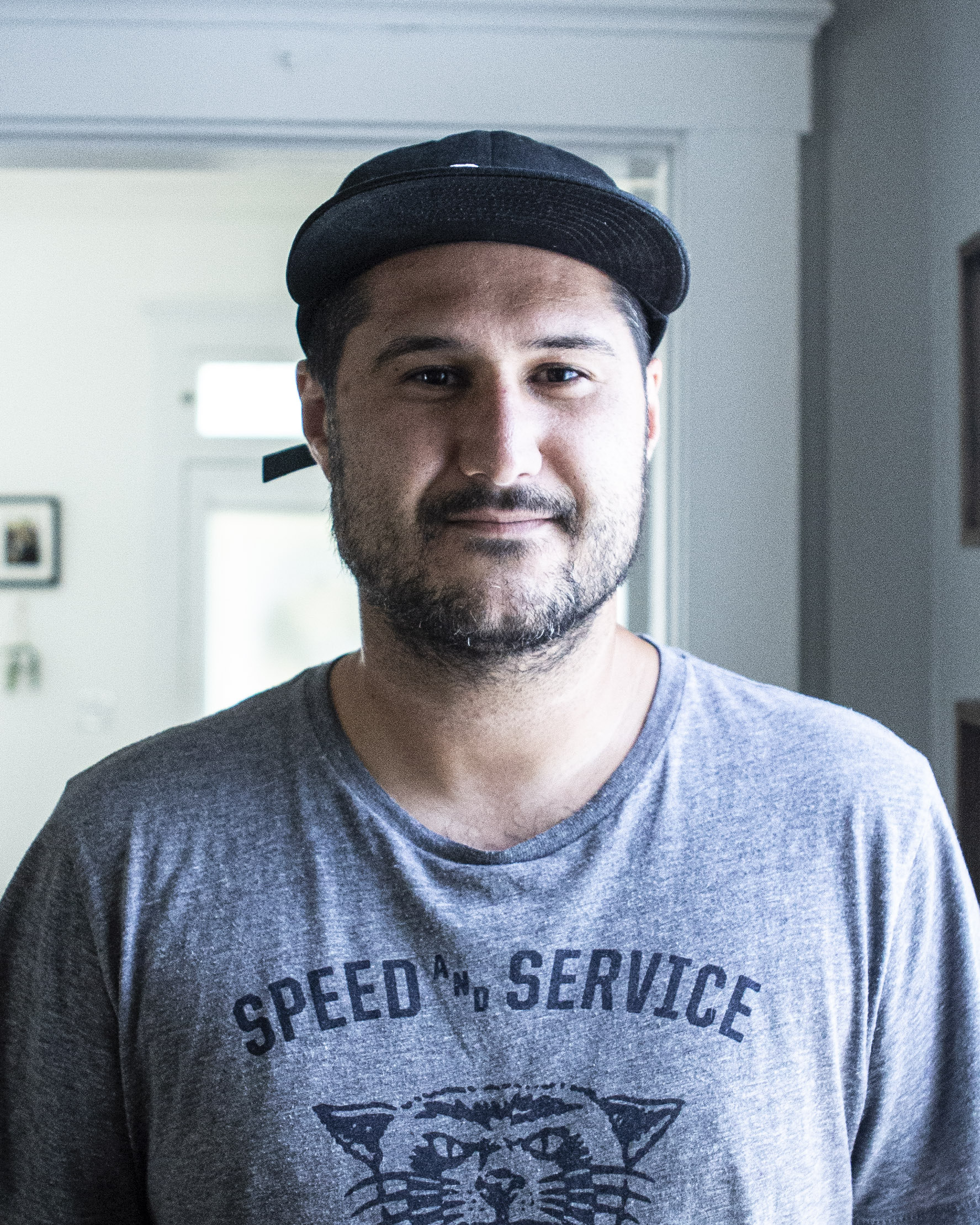 Mike Thompson
Mike Thompson was born on July 15, 1984, in Jacksonville, North Carolina, USA. He is an award-winning Director, Writer, and Producer known for Iris (2017) and Blackbird (2020), as well as for directing music videos for musical artists such as RMLLW2LLZ, Quiet Hollers, Sloe Pink, Street Sense, Dr. Dundiff & Otis Junior, and Foxbat.
2 Short films | 0 Following | 0 Followers
Follow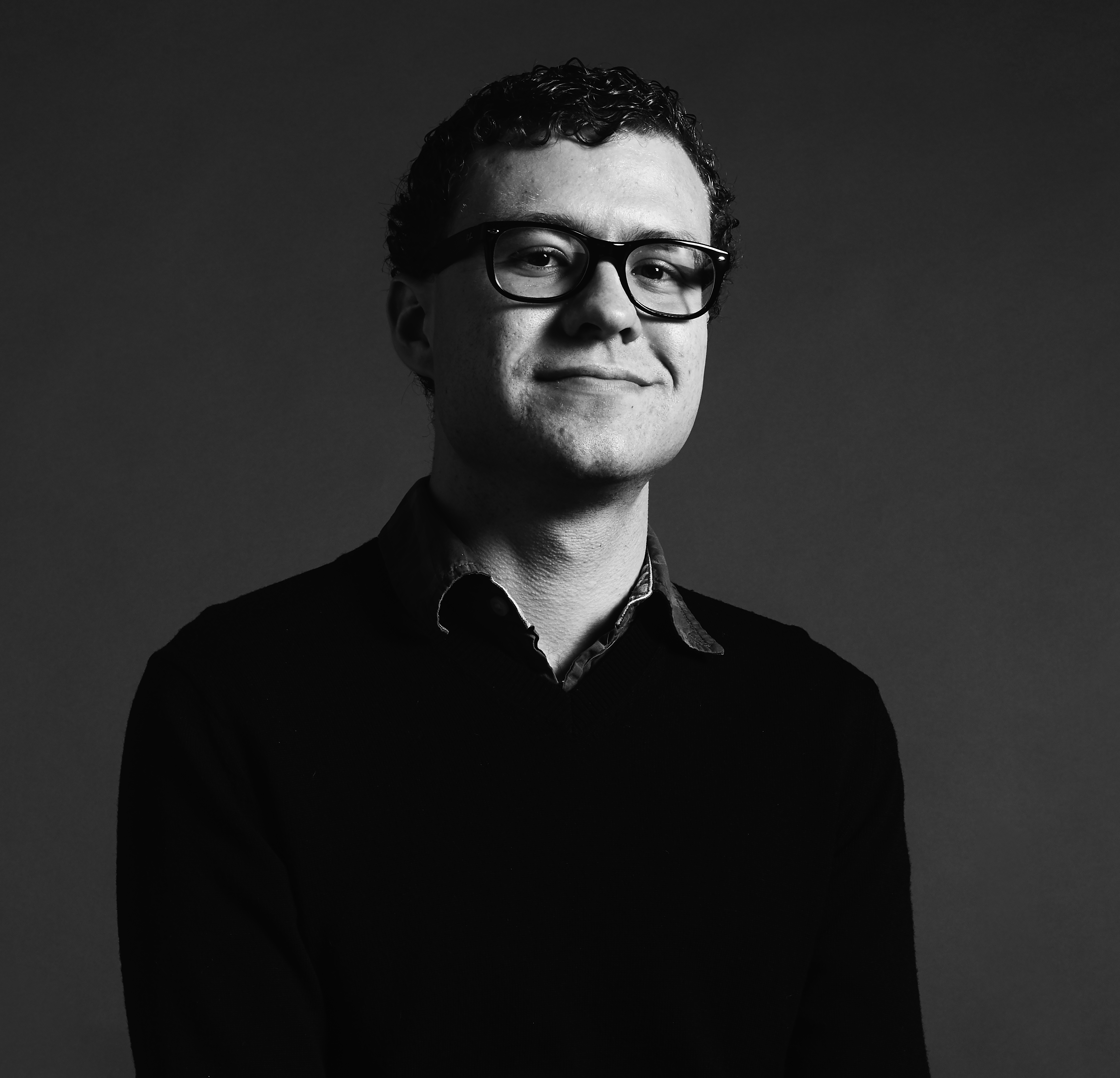 Calyx Passailaigue
Calyx Passailaigue is an award winning writer, director, producer and editor. His projects are Official Selections at many international film festivals including Beijing, Adana, Oakville, the Montreal Black Film Festival, the Toronto Black Film Festival, the San Francisco Black Film Festival and the CaribbeanTales International Film Festival. Calyx is a winner of the Jeff Young Drama Award, the Jack Kuper Film Award, the Universal Studios Canada Scholarship in Filmmaking, the Merit Award at the Canada Shorts Film Festival and Best Film / Screenplay at the Miami 4 Social Change Film Festival. In 2017, Calyx earned his Bachelor of Fine Arts Degree for Film Production from Ryerson University. His latest projects include "Men at War," a provocative comedic drama starring Eric Osborne and Richard Walters from the Netflix series Degrassi, a horror series pilot called "The Injustices," featuring the music of Grammy nominated / Juno winning composer Michael Hanson (Glass Tiger, #NoJoke) and "Zeen?," a comedy mockumentary produced with the support of the Canada Council for the Arts and the Liaison of Independent Filmmakers of Toronto. At the moment, he is working with producers Sander Shalinsky (Beatriz at Dinner, The Red Sea Diving Resort) and Michael Bien (Billionaire Boys Club, The Clapper) to develop and write feature film scripts for a new production company.
3 Short films | 0 Following | 0 Followers
Follow
Matthew Tan
He is a Malaysian documentary and narrative filmmaker based between Abu Dhabi and New York. Influenced by a third-culture upbringing, making films wherever he goes is his way of learning about different places. He strives to create films that are at once human, visually affecting, and exploring of under-represented socio-cultural perspectives. His latest documentary short, La Lucha (2019), has been selected to premiere on Film Shortage as a daily short pick, and received a highest recommendation at the Asia South East Short Film Festival. His long-term goal is to bring the stories of the Middle East and Southeast Asia to the international stage, which are the two regions he most strongly considers to be home. He believes strongly in the power of film as a creative tool to inspire and create change for social good, and is always on the lookout for opportunities to collaborate across the world.
2 Short films | 0 Following | 0 Followers
Follow
News
Get latest International Short Film industry news at shortfundly.
We are now on mobile!
Discover the best in comedy, horror, love & relationship short films in different categories or find the creative film making talent, screening, film festivals event updates at your home. Now even faster with our new mobile apps.
Get it on Google Play
Filmmaking Quote
The thing that I'm just scared to death of is that someday I'm going to wake up and bore somebody with a film.
Sign up. Get connected with best international shortfilm filmmakers.
Shortfundly act as online platform for creative filmmakers and movie buff community. It's an online technology and design-focused, data-driven platform company that curates and shares the best short films and stories through our global multi-platform network. Our video and editorial platform enables a global audience to easily discover, watch and share unique stories anywhere on their desktop and mobile devices.
Sign up